We design, implement, run.
Industrial automation systems
We create dedicated software
Industrial IT systems
We offer technical service and support
Services
We design, implement, run
Industrial automation systems
Professional approach toward success
Several years of experience in industrial automation and IT as well as tens of successfully accomplished projects prove that effective combination of control process, production planning and managing allows our Customers to achieve better production results, and thus minimize costs. The projects which are ran by us show our experience, involvement and practical knowledge. This course of action focuses on one particular aim - we want to target PROFESSIONALLY ON SUCCESS of our team and also the greatest success story of our Customers.


Knowing the vast importance of Industrial processes automation and the necessity of their failure-free run, we will design and complete the whole implementation of the desired system, regardless of the branch of your business.

This term keeps solely dedicated software which is created by us for your comfort and the vision of the efficiently ran company. Such software will allow to support and integrate, with the use of computers, all possible processes existing in your company.

Our longtime experience as well as understanding of vast importance of keeping production processes in continuity, providing their reliability and keeping them free from failure led to the core basis for forming several service-mattered solutions that will provide you with peace and sense of security in this field.
BOHAMET S.A.
"The way of accomplishing the entrusted tasks, punctuality, professionalism and experience in the scope of understanding the needs of technologists resulted in building our trust – the measurable effect of which is giving Tewemo 24 hour service of the modernized machine."
CEO
Jarosław Halarewicz

DORADCA KOMPLEX Sp. z o.o.
"…I recommend Tewemo company as a qualified and solid partner that cares for high level of provided services. Certainly, it is a company with professional technical background, complete for realizing and implementing any kind of IT systems for production management."
CEO
Rafał Majchrzak, M.Sc.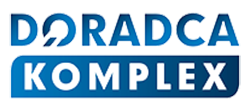 ENERGOTHERM ROZRUCH Sp. z o.o.
"Tasks assigned to specialists were realized in a professional and reliable way. They showed a high level of substantive knowledge that along with experience and practical skills contributed to positive realization of the whole project."
CEO
Cezary Polski

Salamander Window & Door Systems S.A.
"Tewemo company approved itself in competence and reliability, which allows us to recommend it as a solid partner for works connected with building control."
Board Member
Marek Warcholiński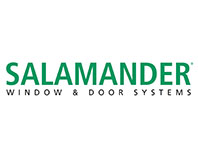 OPAKOFARB Zakład Produkcji Opakowań Sp. z o.o.
"The way that Tewemo realized the task showed its professionalism, knowledge and experience in creating control systems."
Proxy, Deputy Director of Production
Paweł Smoliński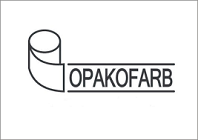 HAJDUK Podłoże do pieczarek Sp. z o.o.
"We are pleased with the works that Tewemo company did for us, and what follows it, we can recommend it with pleasure as worth to work with in the field of automation and industrial IT."
Production Manager
Szymon Hajduk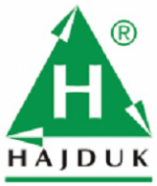 Busch
"I recommend  TEWEMO as a solid, reliable and completely professional company for a complex realization of tasks in the field of automation, industrial IT and widely understood electrical engineering."
CEO
Konrad Szymczak